I have several posts to write: Connor's three-month update, some bars I made, my dad's visit LAST weekend, my first Mother's Day.  However, I'm just finally sitting down with my computer at 9:30 Sunday night and I have about six minutes before I need to pump and get myself to bed.  5:10 comes awfully early!
One quick highlight from our weekend though.  Our little family of three got up and out early Saturday morning.  Our destination?  The Verizon store.  We wanted to get new phones, ones with good cameras and more bells and whistles than the ones we'd had for two years.  I ended up with a Samsung S5 in white and the McHusband got the HTC M8.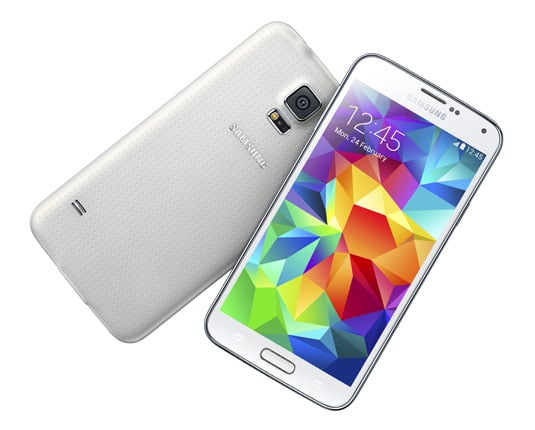 And thanks for the promotion Verizon was running through this weekend, we also ended up with two mini tablets.  We debated just getting one but since they were essentially free, why not get two?
So our weekend was off to a great start, but I unknowingly ruined it when we went to Starbucks after the phone store and I ordered one of the Oprah Chai Tea Lattes.  See, I'm not a coffee drinker and I rarely drink anything fancy.  I'm happy with my hot tea (made with a tea bag) in the office and when I'm out and about, I'll pretty much always opt for a diet Coke.  So it didn't even occur to me that my drink was made with milk.
Connor had a terrible afternoon on Saturday and it hit me Sunday morning why: the milk in my tea caused him pain and made him spit up and made all three of us miserable.  Having a dairy-sensitive baby while breastfeeding is very inconvenient, let me tell you.  To paraphrase: a moment in the mouth and things go south.  However, I'm trying to look on the bright side and telling myself that not eating chocolate and buttery baked goods and ice cream will hopefully help me drop a few pounds.
Hope your week's off to a great start!