Happy Hump Day!
Also, it's sorta like TGIF since it's the last workday of the week.
And I can't forget to wish everyone a very happy Thanksgiving! I won't be posting anything for the rest of the week on purpose, not just accidentally because I've run out of time and energy and am a slacker.
Hope everyone has at least a four-day weekend and enjoys lots of comfort food.  Gotta love a holiday that's all about eating!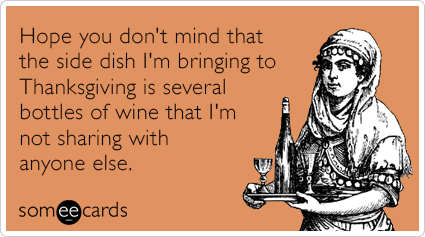 And for those diehard deal-seekers out there:
This one's for Bri!